Orthotics in NE Portland
What Are Orthotics?
Orthotics are devices for the feet, neck, and/or back to provide support, stabilization and correction. At 120 Chiropractic Inc., we can assess your feet through our Foot Leveler 3-D Scanner system to determine the condition of your arches and detect any imbalances. The results from your other evaluations, including orthopedic tests, chiropractic tests, postural assessments and any necessary digital X-rays, will help us determine if neck and/or back orthotics would be helpful.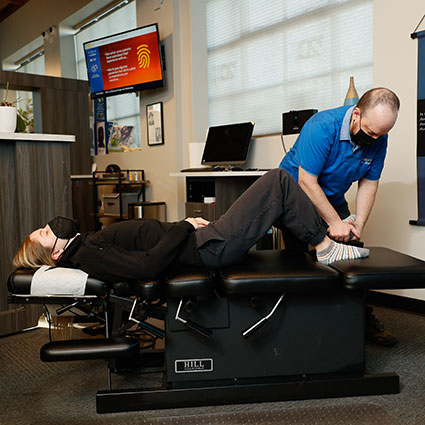 The Process
We use the Foot Leveler 3-D scanner to assess arch height, weight distribution in your feet, hip rotation, shoulder imbalances, and pelvic imbalances. This scan provides you with a visual representation of what's going on with your body.
Dr. Andosca
utilizes postural evaluations, palpation, digital X-rays, etc. to show you how neck and/or back orthotics may help support the chiropractic corrective care that you receive.
The Benefits
Shoe orthotics can dramatically improve the alignment of your whole body by creating a more ideal foundation. Likewise, neck and back orthotics will also help you keep your spinal alignment that you gain from your corrective chiropractic adjustments. Ultimately, these additional measures allow your spine and extremities to realign more ideally, and allows your body to heal and repair better.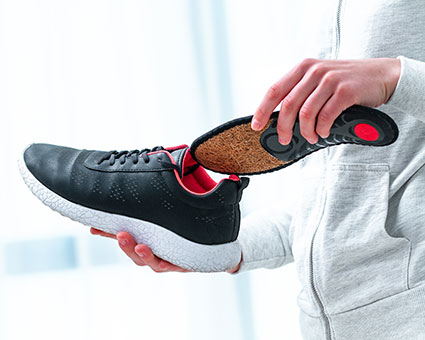 Foot Levelers Scan
A properly aligned body will have balanced symmetrical feet, level knees, pelvis and shoulders.
You can view a sample of an orthotics scan here.
Fees
There is no additional fee for these analyses. We offer non-custom orthotics for your feet, neck and back. These are typically very reasonably priced and are at times paid for by some insurance plans.
Learn More Today
Most people have never heard of back or neck orthotics, and they often think foot orthotics are only for the elderly. We can explain how orthotics can help you attain better health and wellness through better spinal and extremity alignment. Contact us today to learn more or to schedule an appointment.
CONTACT US

Orthotics NE Portland OR | (503) 506-5120